We are committed to facilitating meaningful ways into work in the creative and cultural industries for young people in our local boroughs of Lambeth and Southwark. A key part of that commitment is our Young Associate scheme, which sees us employing a group of local people aged 18-25 to work across our organisation each year.
The energy, creativity and fresh insight our Young Associates bring to the team is invaluable, and we could not do our work in the same way without it. We are delighted to welcome Elina, Audrey, Alicia, and Luna to the Young Vic, and we're excited for all the brilliant work they will do with us over the coming 9 months.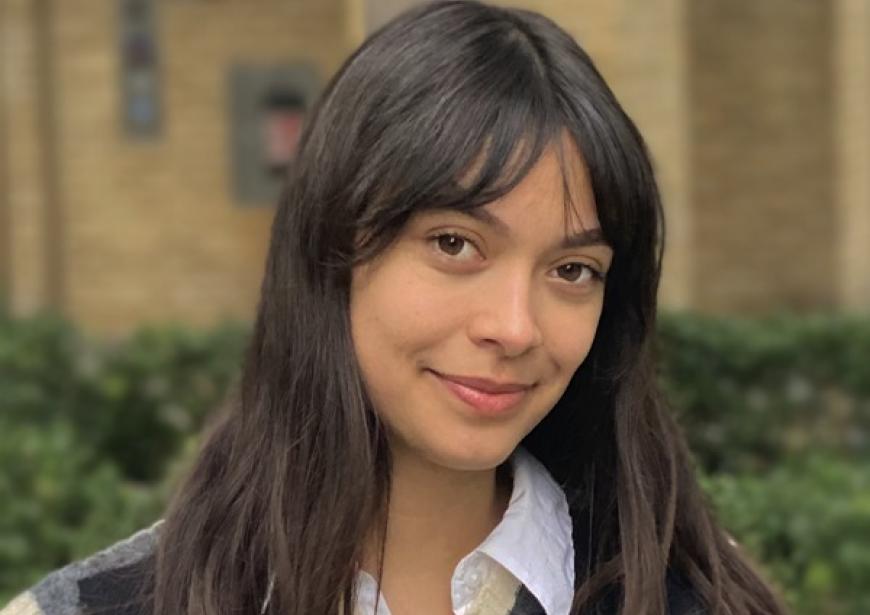 Elina Oliva
Taking Part and Creator's Program Young Associate
Elina is a South London based creative. She is passionate about Latinx representation in the theatre industry, both on and off stage, and aims to work primarily creating opportunities for her local community.
She works with the charity Latin Elephant promoting the inclusion of displaced communities in South London in urban regeneration projects. Elina is also passionate about representing her community in decision-making groups and is part of the Youth Advisory Board at the Almeida Theatre, a group in dialogue with the senior management of the organisation to provoke positive change.
Elina has built a career in PR and communications to better support the charities that she has worked with, but is excited to try out something new and learn all about the Taking Part department and Creators Program. During her time as a Young Associate, she hopes to gain a better understanding of the production process behind high-quality work for and with local communities.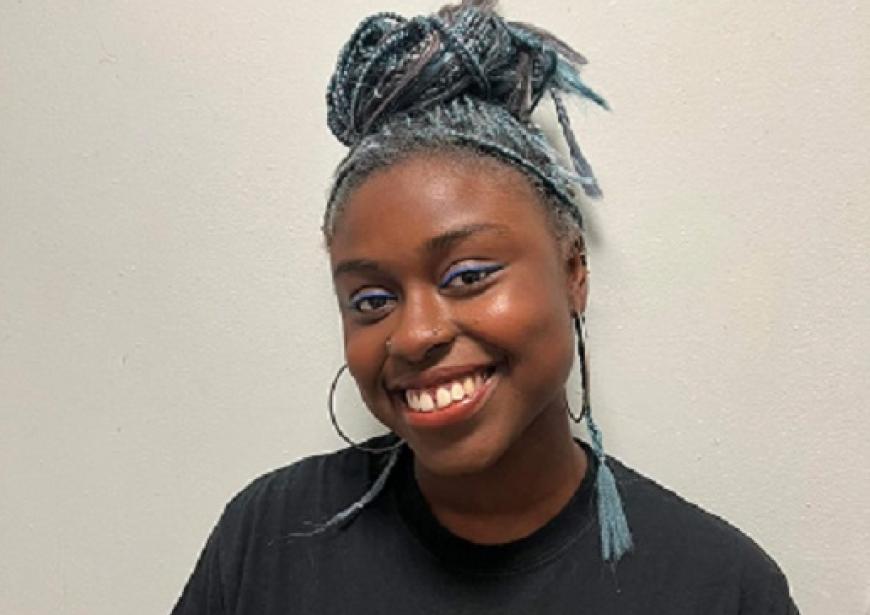 Audrey Owusu-Frempong
Production Young Associate
Audrey is a London based creative. She wants to work on theatre that challenges societal ideals and allows marginalised people to tell stories on their terms rather than those placed upon them.
She has worked at theatres such as Old Vic and Kiln within stage and automation departments but is looking to explore the technical skills needed to support and work with a team as a production manager.
During her time as a Young Associate, she is looking forward to working on stories that change the way we look at the world both within main house and Taking Part theatre.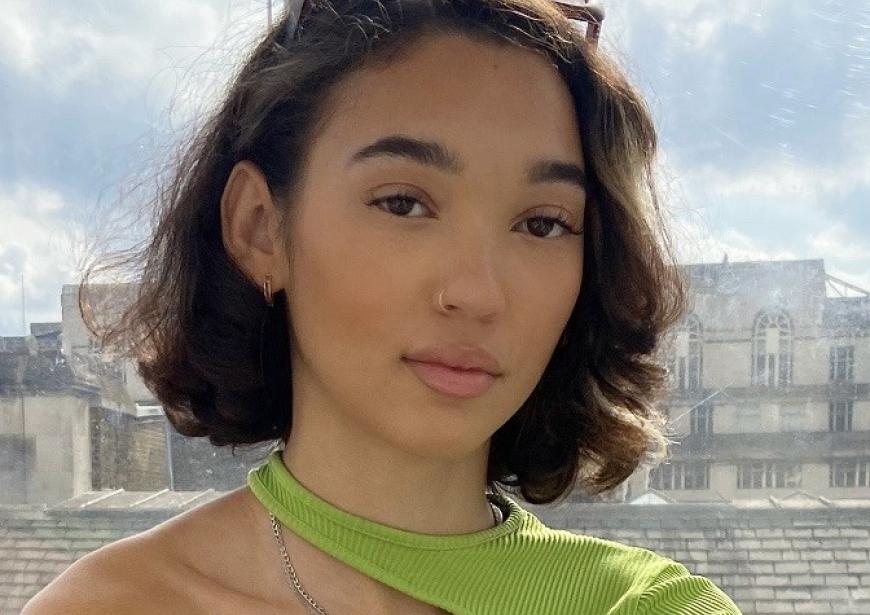 Alicia Pope
Taking Part and Creator's Program Associate
Alicia is an actor and facilitator from South East London. She trained at The Brit School and most recently has completed an intake course with National Youth Theatre. Since then, she has pursued acting and a career in arts facilitation working with companies like London Bubble, Half Moon Theatre and National Youth Theatre.
She strongly believes in the power of arts education and the impact it has on young people. She wants to continue to educate and share theatre with communities that may not be as seen or heard e.g., Black and Global Majority, LGBTQ+ and the neurodiverse community.
As a young associate, Alicia's focus is to gain a deeper understanding on how the Taking Part and Creator's Program works from its involvement with schools, young people in the area, older adult's programmes and engagement with multi-disciplinary artists. She hopes to engage with different people and absorb as much information as she can to help her in her own creative practice later on.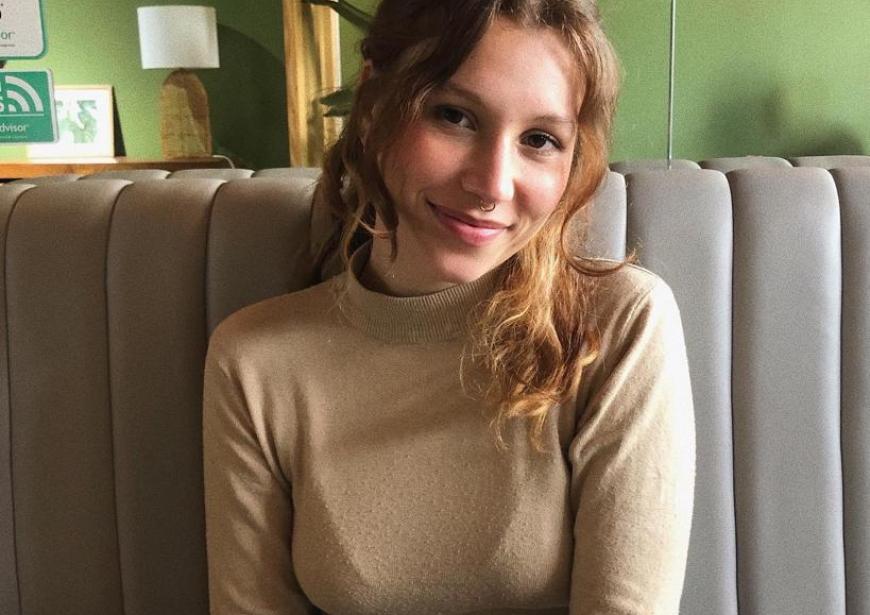 Luna Sigle
Marketing and Audiences and Development Young Associate
Luna is an Argentinian creative. Her love for arts and literature brought her to London to study English at university, and since then she has been enjoying the variety of free museums and galleries, amazing theatre and inspiring people in the city.
She is deeply interested in all forms of art and creativity, but her true passion is writing and hopes to someday be able to call herself a writer. She believes in the transformative power of storytelling to shape, strengthen and challenge one's values and to make sense of the world around us.
As a Young Associate, Luna hopes to make the most of this opportunity by gaining a deeper understanding of the creative and theatre industries, engaging in meaningful work across different departments, and meeting new people from whom she can learn as much as possible.
The Young Vic's Young Associates programme is generously supported by the H&M Foundation.
Additional generous support is provided by The Harold Hyam Wingate Foundation.